Shepherd's Energy Solutions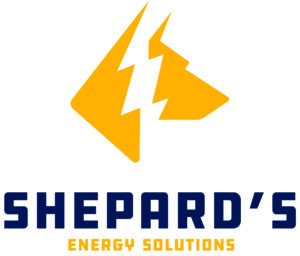 Founder Jim Saccoccia of Saccoccia Electric and Founder Jame Ward of Sustainable Energy Works joined forces long before the launch of Shepherd's Energy Solutions in 2019. Growing up in Barrington, NH, Jim and Jame attended the same grade school, played baseball and extreme sports together. After high school, Jim's career began when he enrolled as an apprentice at W.C. Colbath. Spending years working for Colbath, Interstate Electrical Services and others, Jim decided to pursue entrepreneurship and launched his own company, Saccoccia Electric. The company is in its fifth year and growing strong. Jim and his team have been honored to receive the "Best Electrician" award by Seacoast Media Group three years in a row (2018, 2019, and 2020).
Similarly to Jim's path, Jame ventured into the trade following high school. While gaining hands-on experience in the field, he attended Great Bay Community College for engineering. Jame has had a passion for solar and green projects for as long as he can remember and this passion came to fruition with the completion of his Mechanical and Electrical Engineering Degree at the University of New Hampshire. Well before graduation, Jame secured his first job in the solar industry. Working for others, Jame gained experience working his way through all the ranks – Apprentice, Foremen, Job Super, Estimator, Engineer/Designer.
Jim and Jame's dynamic backgrounds combined in 2019 to launch Shepherd's Energy Solutions. With their All-Star team mentality and strong residential and commercial experience totalling over 25 years, SES is a grand slam.